We are grateful for the support we receive from these partner companies
Founded in 2003, CUnet is a leader in providing interactive marketing solutions within the higher education sector.
CUnet provides clients with the most advanced tools and resources, enabling them to meet their enrollment goals while maximizing ROI.
Reach Network is a leading publisher of consumer informational websites.
For the past 12 years Directory of Schools has provided education information to over 4 million students helping them find information on 1000′s
of accredited online and campus schools through out the United States, Canada and other International locations.
ClickPoint Software offers Lead Management and Lead Distribution through one easy to use platform.
Salesforce.com is the enterprise cloud computing company that is leading the shift to the Social EnterpriseTM. Their cloud platform and apps—
including flagship CRM solution—helps employees collaborate easily and connect with customers.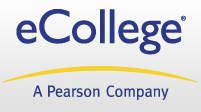 Pearson eCollege is a Pearson company that creates, services and powers many of the most successful online programs globally
with Pearson LearningStudio, offering a personalized learning environment built on the most advanced, scalable and dependable
SaaS learning platform available today.

More than 5.6 million students are taking courses online and thousands of them found the right school right here.